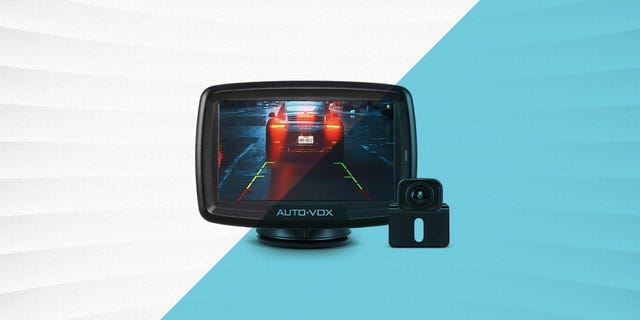 Clear vision, safety, and confidence are three of the most essential things for any driver, irrespective of which vehicle they are driving. In that sense, having complete clarity about your surroundings is the key to achieving these three things highlighted above. While most modern-day vehicles come equipped with a reverse parking camera, that alone may not be enough. And that is exactly why choosing the right camera system for your recreational vehicle is so critical.
Here are a few reasons why selecting the right RV camera system is essential for optimal visibility and how you can make the right choice by weighing each type of camera's pros and cons.
Understanding different camera types and their placement
Before you can decide on which RV camera system is right for your optimal visibility and safety needs, let us understand the different types of cameras available:
Rearview cam
While reversing, backing up, or parking your RV, it is crucial that you get complete visibility of what is behind the vehicle. A good rearview camera enables this type of visibility.
Side cam
Cameras installed on either sides of your vehicle can help provide you with additional visibility, effectively addressing the problem of blind spots. Side cameras can also help you make confident lane changes on the highway.
360-degree cams
A 360-degree camera system can cover all the important angles outside and around your vehicle and provide you with ideal overall visibility.
5 essential things to look for in your RV camera system
A vehicle camera is an accessory that you should never compromise on technology, so you won't find the "price" factor mentioned on this list. While we understand that you might have a certain budget for buying an RV cam system, it is first essential that you look at the most important features (listed below) that are practically non-negotiable if you are looking for a long-term solution.
Vehicle compatibility
It is important to gauge whether the camera system of your choice is compatible with your vehicle's make. Make sure you read the product description to understand if the RV camera system is compatible with your van or truck's make and model. In case you are not sure about the compatibility aspect, always call up the manufacturer's customer support team to get answers to all your questions about the product in question.
Resistance to natural elements
Your front and rear dash cam system, if mounted externally, is bound to interact with harsh sunlight, rain, snow, dust, dirt, and temperature fluctuations. It is essential that the camera system you choose for your RV is durable, robust, and resistant to extreme weather conditions. Look for a product that promises a high IPX rating and is easy to clean and maintain.
Video quality
Hi-res images, picture clarity, and realistic color representation are non-negotiable today, so make certain that the camera you choose delivers excellent visuals and non-grainy views. This aspect is possibly the most important feature in modern-day dash cams because real-time visibility and clarity are of utmost importance.
Night vision
A front and rear dash cam system that helps you see better in low lighting conditions and eases nighttime driving is a great assistant to have. Look for an RV camera system that comes with advanced night vision capabilities and features that allow you to have better visibility at night or in dimly-lit parking areas.
Mounting and usage
Choose a camera and monitor mount that is flexible in terms of delivering a comfortable viewing angle. Your camera system should be extremely easy to mount and operate. Most modern-day dash cams are quite intuitive and come with easy navigation and sizeable monitors.
Other important features to consider
Apart from the five all-important features mentioned above, you could also consider looking at a few bonus features that will help you make the right decision based on your short-term and long-term needs. This includes:
Easy integration with other smart devices such as smartphones, laptops, and GPS navigation systems
Positive customer reviews about the product performance and recommendations from other RV camera system owners
Warranty, extended warranty, and 24×7 customer support to assist you in case of any issues or breakdown
Scalability in terms of adding more cameras in the future in case the need arises
Shop high-quality RV camera systems at Rear View Safety
Whether you need a wireless RV camera system or one that comes with cables, you can explore a wide range of options right here at Rear View Safety. While wireless cameras are convenient from an installation point of view, they may not necessarily provide the reliability and stability in signal that a wired system does. Depending on your budget and rear-view visibility needs, you can choose from a whole bunch of excellent truck and van camera systems that offer the perfect mix of advanced features, high quality, and authenticity.
Ensure complete peace of mind every time you are on the road with Rear View Safety's array of cutting-edge rear view cams, dash cam front and rear, and 360-degree camera systems.
At Rear View Safety, we put all our dash cameras through rigorous testing to ensure the highest possible quality. Our mounts are small, secure, and easy to install, thus saving you the headache of figuring out how to mount a camera on your vehicle. Our complete range of truck dash cams and rear view cameras is built to withstand a wide array of extreme weather conditions. They don't overheat despite working 24×7. We offer a one-year warranty on our products, apart from on-demand support and exceptional after-sales service.
Explore our complete range of truck dash cameras and take your pick now. Shop now!